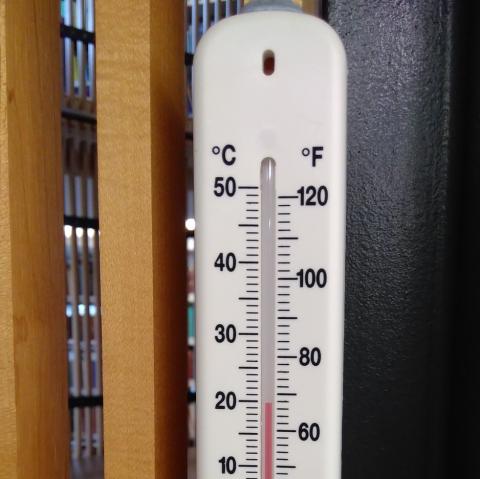 Whereas sometimes our Library can be a bit on the chilly side, it's nearly like a sauna here.
As the thermometer shows: nearly 20C or 69F.
We also can field the full team of Librarians here...
So, come here, return your books, take new ones out, enjoy the lovely views of snowy surrounds of the Divinity Faculty building...Oh, and consult books, use our printer/scanner/copier, and sooo much more!