Neoplatonism and Abrahamic Traditions
Dr Dragos Calma (Clare College) has won a €1,992,643 ERC Consolidator Grant 2017​, Neoplatonism and Abrahamic Traditions
A Comparative Analysis of the Middle East, Byzantium and the Latin West (9th-16th Centuries).
The project, the only ERC_Consolidator Grant in Social and Human Sciences awarded to the University of Cambridge in 2017 and 2016, will be hosted by the Cambridge Centre for the Study of Platonism in the Faculty of Divinity.
It offers an original and ground-breaking account of the​ ​impact of Pagan Hellenic Neoplatonism on the Abrahamic traditions. It focuses​ ​mainly, but not exclusively, on the Elements of Theology of Proclus​ ​(fifth century) which occupies a unique place in the history of thought.
Together with its ninth-century Arabic adaptation, the Book​ ​of Causes, it has been translated, adapted, refuted and commented​ ​upon by Muslim, Jewish and Christian thinkers across centuries, up​ ​to the dawn of modernity.
Finding Zion in South Africa
Dr Joel Cabrita is on research leave in South Africa, studying "Zionism", South Africa's largest popular Christian movement.
"Founded in boom-era Chicago of the 1890s, the Zionist church taught that medicine and doctors should be eschewed in favour of exclusive reliance upon God for healing. This teaching resonated with Chicago's working-class European and African-American migrants, eager to forge their futures in the new Northern industrial metropolis. In a period in which immigrants were attempting to carve out social and economic standing amidst hostility from entrenched white native-born populations, divine healing – with its repudiation of the learned expertise of doctors and medical professionals in favour of the humble prayer of common-place people – was powerfully attractive."
Below is a short interview with Joel about this research.
Read more about this research.
Divinity academics research societal implications of astrobiology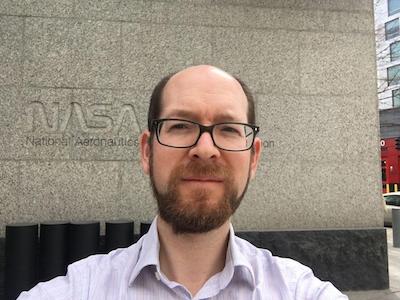 Dr Andrew Davison, Starbridge Lecturer in Theology and Natural Sciences, and Dr Tim Jenkins, Reader in the Anthropology and Religion, are the recipients of research grants this year from the Center of Theological Inquiry at Princeton. The programme is on the societal implications of astrobiology, and was made possible by major grants from the NASA Astrobiology Program and the John Templeton Foundation...
Read more about this research.
Reforming religion: an intimate history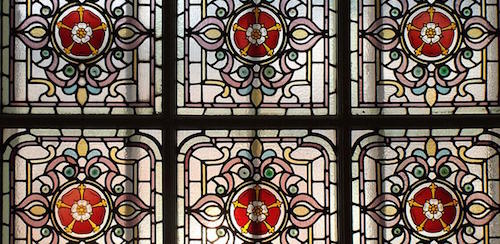 Through focusing on late Medieval material culture and microhistory, Cambridge historian Professor Eamon Duffy has produced a rich reinterpretation of the traditional role of religion in this enduringly popular – and turbulent – period of English history.
Tudor England – with its potent mix of intrigue, violence and religion – can lay claim to being this country's most popular period of history. From Robert Bolt's A Man for all Seasons to Hilary Mantel's Wolf Hall trilogy, the period continues to inspire writers and fascinate audiences. And, despite its popularity, it remains a fertile period for historical scholars like Cambridge's Professor Eamon Duffy.