New Testament Research Seminar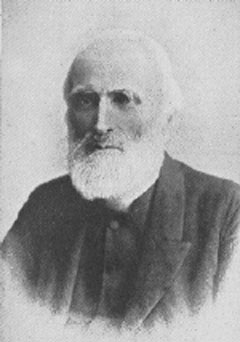 The New Testament Research Seminar has a long and distinguished history, dating back to its establishment under FC Burkitt in c. 1912. Membership then, which was by invitation, was for Cambridge academics, not just from Theology but also from related disciplines, and visitors from other Universities also attended; of those days an early member wrote:
"After all it was terrifying, if you were unlearned and a newcomer, to take your place at that table, or to sit on a chair at the other end of the room and gaze on the learned from afar."
Our purpose is still shared serious academic engagement, but we hope it is somewhat less terrifying.
Members are drawn from the Faculty and others with a specialist interest in the field in Cambridge, as well as from visiting scholars spending time in Cambridge; graduate students in the field are valued members, and participation in the Seminar is a core element of the research programme for doctoral students.
Papers cover a wide range of themes and approaches within the general field of New Testament study, including the wider context of the history and thought of the period and of early Christianity, and are followed by extensive discussion. Speakers come from Cambridge, from other universities in the UK, and from overseas.
NEW TESTAMENT RESEARCH SEMINAR
Lent Term 2021 Programme:
NT SEM-1 Tuesday 2 Febr 2021 4-6pm: 
Christoph Jedan (Groningen), 'The Consolation of John? The Fourth Gospel, Ancient Philosophy and a Grounded Theory Approach'
NT SEM-2 Tuesday 16 Febr 2021 4-6pm: 
Steve Walton (Trinity College, Bristol), 'Elijah and Elisha in relation to John the Baptist and Jesus in Luke-Acts'
NT SEM-3 Tuesday 2 March 2021 4-6pm: 
Kasper Bro Larsen (Aarhus), 'Programmatic Scenes in the New Testament Gospels and Ancient Biographies'
NT SEM-4 Tuesday 16 March 2021 4-6pm: 
Helen Bond (Edinburgh), 'The First Biography of Jesus: Genre and Meaning in Mark's Gospel'
 
The seminar will be conducted on-line for which you will receive a link in the invitation. If not part of the mailing list, send an Email to the chair, Prof George van Kooten, gv258@cam.ac.uk 
 All colleagues Undergraduate, MPhil and PhD students in NewTestament or other areas (such as Classics, History and Philosophy), from within and outside the Faculty, are warmly welcome.