New Testament Research Seminar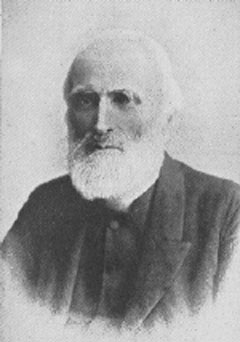 The New Testament Research Seminar has a long and distinguished history, dating back to its establishment under FC Burkitt in c. 1912. Membership then, which was by invitation, was for Cambridge academics, not just from Theology but also from related disciplines, and visitors from other Universities also attended; of those days an early member wrote:
"After all it was terrifying, if you were unlearned and a newcomer, to take your place at that table, or to sit on a chair at the other end of the room and gaze on the learned from afar."
Our purpose is still shared serious academic engagement, but we hope it is somewhat less terrifying.
Members are drawn from the Faculty and others with a specialist interest in the field in Cambridge, as well as from visiting scholars spending time in Cambridge; graduate students in the field are valued members, and participation in the Seminar is a core element of the research programme for doctoral students.
Papers cover a wide range of themes and approaches within the general field of New Testament study, including the wider context of the history and thought of the period and of early Christianity, and are followed by extensive discussion. Speakers come from Cambridge, from other universities in the UK, and from overseas.
NEW TESTAMENT RESEARCH SEMINAR
Lent Term 2021 Programme:
Tuesdays in even weeks of term, 4:00-5:30pm on Zoom
For link, contact Professor George van Kooten at gv258@cam.ac.uk 
Tuesday 1 February 2022: 

Loveday & Philip Alexander (Sheffield / Manchester), 'Why write another commentary on Hebrews? What's changed?'—On their new International Critical Commentary volume under preparation
 

Tuesday 15 February 2022: 

Jodi Magness (University of North Carolina at Chapel Hill / Fulbright Fellow, Tel Aviv University), 'Jerusalem in the Herodian Period'
 

Tuesday 1 March 2022: 

Michael Jost (Zürich /  Swiss National Science Foundation postdoc Cambridge), 'The Daimonion of Socrates and the Pneuma of Jesus – A Survey of the History-of-Religions Context of Johannine Pneumatology'
 

Tuesday 15 March 2022: 

Robyn Walsh (Miami), 'The Origins of Early Christian Literature: Contextualizing the New Testament within Greco-Roman Literary Culture' (CUP 2021) 
Image used on this page: Title: F. J. A. Hort. Creator: Unknown. Source: https://commons.wikimedia.org/wiki/File:Fenton_JA_Hort.jpg. Licence: Public domain.