New Testament Research Seminar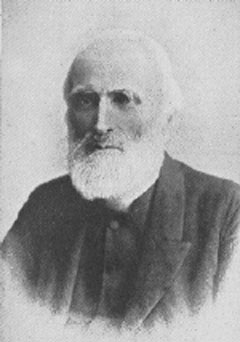 The New Testament Research Seminar has a long and distinguished history, dating back to its establishment under FC Burkitt in c. 1912. Membership then, which was by invitation, was for Cambridge academics, not just from Theology but also from related disciplines, and visitors from other Universities also attended; of those days an early member wrote:
"After all it was terrifying, if you were unlearned and a newcomer, to take your place at that table, or to sit on a chair at the other end of the room and gaze on the learned from afar."
Our purpose is still shared serious academic engagement, but we hope it is somewhat less terrifying.
Members are drawn from the Faculty and others with a specialist interest in the field in Cambridge, as well as from visiting scholars spending time in Cambridge; graduate students in the field are valued members, and participation in the Seminar is a core element of the research programme for doctoral students.
Papers cover a wide range of themes and approaches within the general field of New Testament study, including the wider context of the history and thought of the period and of early Christianity, and are followed by extensive discussion. Speakers come from Cambridge, from other universities in the UK, and from overseas.
NEW TESTAMENT RESEARCH SEMINAR
Michaelmas Term 2021 Programme:
Tuesdays in even weeks of term, 4:00-5:30pm on Zoom
For link, contact Professor George van Kooten at gv258@cam.ac.uk 
Tuesday 19 Oct 2021, 4pm: 
Alan Culpepper (Professor Emeritus McAfee School of Theology, USA), 'The Appeal to Pagan Audiences in Matthew and John: A Comparison' 
Tuesday 2 Nov 2021, 4pm: 
Shushma Malik (Roehampton), 'The Nero-Antichrist: Founding and Fashioning a Paradigm'
NB The exhibition 'Nero: The Man behind the Myth' in the British Museum runs until 24 Oct 2021
Tuesday 16 Nov 2021, 4pm: 
Runar M. Thorsteinsson (Iceland), 'Jesus as Philosopher: The Moral Sage in the Synoptic Gospels'
Tuesday 30 Nov 2021, 4pm: 
George Guthrie (Regent College, Vancouver), 'Discourse Analysis and the New Testament'
 
Image used on this page: Title: F. J. A. Hort. Creator: Unknown. Source: https://commons.wikimedia.org/wiki/File:Fenton_JA_Hort.jpg. Licence: Public domain.