The D Society is the main research seminar in the faculty for Philosophy of Religion and Ethics. It is chaired by Professor Catherine Pickstock.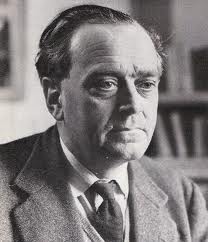 Papers are invited from a wide range of philosophers, philosophers of religion and ethicists, both internal to Cambridge and from outside. A short response paper from a graduate student or faculty member usually opens the discussion.
Founded in 1921 by Professor James Bethune-Baker, the D Society was originally a subscription society intended to supplement the (then) predominantly biblical emphases of the faculty to include doctrinal and philosophical discussion. Under Professor Donald MacKinnon's chairmanship it became the main locus in the university for the interaction between senior members of the Philosophy and Divinity faculties; and under Professor Nicholas Lash it was transformed into a regular senior seminar in the faculty. 
The seminar is open to all interested members of the University, and to visitors who may wish to attend. Graduate students in Philosophy of Religion and Ethics are encouraged to come from the beginning of their programme and to make the seminars, and the enjoyable tea that follows, a place of regular interaction.
Members of the D Society are also encouraged to attend the regular public lectures in Philosophy of Religion, including the Stanton Lectures.
---
This year's D Society seminars will be held on zoom, 1.30-3pm, with an online blog for continued discussion between seminars.
D SOCIETY RESEARCH SEMINAR
Lent Term 2022
Seminars take place 1.30-3.30pm by Zoom link
all are welcome
28 January Dr Ryan Brown (Boston College), 'Eros and Care in Plato'
11 February Professor M. M. McCabe (London), 'Glaucon Gyges and the Good: on transformative goods in Plato's Republic'
25 February Dr Hjördis Becker-Lindenthal (Cambridge), 'Beyond the Catholic - Protestant Divide: Grace According to Kierkegaard and Tauler'.
11 March Dr Jon Thompson (Cambridge), 'Re-Embodying Beatitude: Bodily Resurrection and the Vision of God'
Please contact cjp15@cam.ac.uk with any questions about the seminars. All are welcome.
[Run in collaboration with the Seminar in Inter-religious Relations Tuesdays 2.15pm. Contact Dr Giles Waller for details gew25@cam.ac.uk)]
Image used on this page: Title: Donald Mackenzie Mackinnon. Creator: Unknown. Source: https://tinyurl.com/26jp9ut9. Licence: Public Domain.