The D Society is the main research seminar in the faculty for Philosophy of Religion and Ethics. It is chaired by Professor Catherine Pickstock.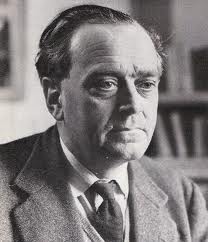 Papers are invited from a wide range of philosophers, philosophers of religion and ethicists, both internal to Cambridge and from outside. A short response paper from a graduate student or faculty member usually opens the discussion.
Founded in 1921 by Professor James Bethune-Baker, the D Society was originally a subscription society intended to supplement the (then) predominantly biblical emphases of the faculty to include doctrinal and philosophical discussion. Under Professor Donald MacKinnon's chairmanship it became the main locus in the university for the interaction between senior members of the Philosophy and Divinity faculties; and under Professor Nicholas Lash it was transformed into a regular senior seminar in the faculty. 
The seminar is open to all interested members of the University, and to visitors who may wish to attend. Graduate students in Philosophy of Religion and Ethics are encouraged to come from the beginning of their programme and to make the seminars, and the enjoyable tea that follows, a place of regular interaction.
Members of the D Society are also encouraged to attend the regular public lectures in Philosophy of Religion, including the Stanton Lectures.
---
UNIVERSITY OF CAMBRIDGE
FACULTY OF DIVINITY
D Society Special Series 2020-2021 
METAPHYSICS AND POETICS
Dedicated to Professor Nicholas Lash who chaired the D Society 1978-1999
This year, the D Society is running as a 'special series' under the theme 'Metaphysics and Poetics', with some high profile sessions being run jointly with the Institute for Theology, Imagination and the Arts at St Andrew's, and a study day later in the year.  All the seminars will be online
External attendees are also welcome to join the online seminars; please contact  Professor Catherine Pickstock cjp15@cam.ac.uk
LENT TERM 2021
22 January 2021 1.30-3pm
Isidoros Katsos (Cambridge and Hebrew University), "A Letter that Killeth: Gregory of Nyssa on How (Not) to Read Scripture, Platonically". Response by Daniel Weiss.
5 February 2021 1.30-3pm [joint with ITIA, St Andrews]
Judith Wolfe (St Andrews), "Inspiration and Imagination". Response by Fr Dominic White (Blackfriars, Cambridge).
19 February 2021 1.30-3pm
Feriel Bouhafa (Cambridge), "After Adam: Ibn ʿAqīl on Language Origin, Change, and Expansion". Responses by Catherine Pickstock (Cambridge) and Mohammed Saleh Zarepour (Birmingham).
5 March 2021 1.30-3pm [joint with ITIA, St Andrews]
Jean-Luc Marion (Paris and Chicago), "Phenomenality and Revelation". Response by Ryan Coyne (Chicago)
EASTER TERM 2021
7 May 2021 1.30-3pm
Isabelle Moulin (Strasbourg), "Inner Necessity and Resonance of the soul: Kandinsky's metaphysics through his paintings and poems Klange" and Janet Soskice, 'Beauty and Necessity, with special reference to Simone Weil's 'The Love of God and Affliction'' (Cambridge and Duke), Response by Blake Allen (Cambridge).
21 May 2021 1.30-3pm
Joshua Heath (Cambridge), "Speaking (about) Substance: The Metaphysics of Rowan Williams and some Russian Philosophers". Response by Rowan Williams (Cambridge).