The D Society is the main research seminar in the faculty for Philosophy of Religion and Ethics. It is chaired by Professor Catherine Pickstock.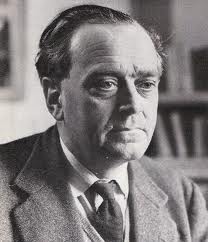 Papers are invited from a wide range of philosophers, philosophers of religion and ethicists, both internal to Cambridge and from outside. A short response paper from a graduate student or faculty member usually opens the discussion.
Founded in 1921 by Professor James Bethune-Baker, the D Society was originally a subscription society intended to supplement the (then) predominantly biblical emphases of the faculty to include doctrinal and philosophical discussion. Under Professor Donald MacKinnon's chairmanship it became the main locus in the university for the interaction between senior members of the Philosophy and Divinity faculties; and under Professor Nicholas Lash it was transformed into a regular senior seminar in the faculty. 
The seminar is open to all interested members of the University, and to visitors who may wish to attend. Graduate students in Philosophy of Religion and Ethics are encouraged to come from the beginning of their programme and to make the seminars, and the enjoyable tea that follows, a place of regular interaction.
Members of the D Society are also encouraged to attend the regular public lectures in Philosophy of Religion, including the Stanton Lectures.
---
This year's D Society seminars will be held on zoom, 1.30-3pm, with an online blog for continued discussion between seminars.
Michaelmas Term 2021
8 October 2021: Fr Olivier-Thomas Venard OP (École biblique et archéologique française de Jérusalem), "Language of Form, Form of Language, and the Poetic Christ" (with response by Joshua Heath, Cambridge). 
22 October 2021: Dr Peter Larkin (Warwick University) "Occasions for Scarcity: from Ecology towards Theology by way of Poetry" (with response by Steven Toussaint, Cambridge) 
5 November 2021: Professor Mary-Jane Rubenstein (Wesleyan University), "Heaven on Mars: Messianic Ecocide and the New Corporate Space Race" (with response by Dr Simone Kotva, Oslo). 
19 November 2021: ROUND TABLE with Professor Jane Heal (Cambridge), Professor Richard Horton (Cambridge) and Professor Fraser MacBride (Manchester), "I am a philosopher – what should I do about climate change?" 
If you would like to attend please email Professor Pickstock cjp15@cam.ac.uk
Image used on this page: Title: Donald Mackenzie Mackinnon. Creator: Unknown. Source: https://tinyurl.com/26jp9ut9. Licence: Public Domain.