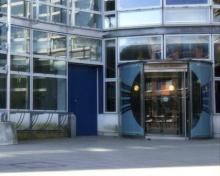 Any current member of the University of Cambridge may use the Divinity Library whenever the library is open. Following the rules, they can borrow a maximum number of items, using their University Card. Please check our front page to see what services are currently available.
Official visiting students or scholars should read our rules, before coming to the library.
Sadly, due to the pressures on our limited services we cannot currently admit or help any external researchers; this includes alumni and alumnae of the University of Cambridge. We are very sorry about this, but hope that COVID19 will allow us again in the future to help anyone who is not a current member of the University of Cambridge. Thank you for your understanding and patience.
for reference only. Please avoid asking for permission to be admitted for this purpose during term time. Researchers who are not based at the University of Cambridge should write to the Librarian.
Outside term time, it is usually not a problem to use the Divinity Library for consulting our materials. However, please contact us a couple of days before intending to visit us. You might want to check our out-of-term opening hours first.
-->