Journals for Theology & Religious Studies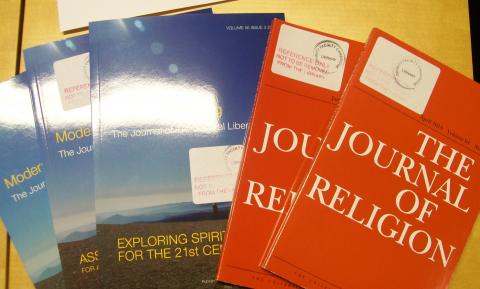 Links are provided to the library catalogue (print holdings) and also to records for online journal holdings where applicable.
Please note that exact holdings vary - details are given in the library catalogue records.
A list of journal title abbreviations can be accessed here.
A full list of religious ejournals can be accessed here.