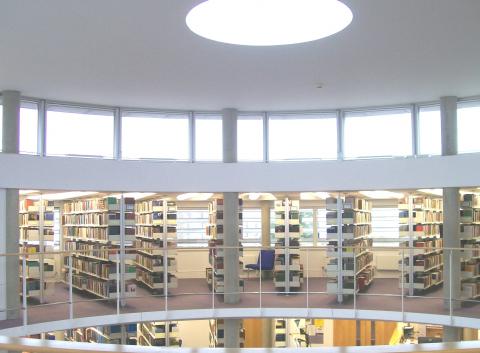 This is just a brief overview, you might also want to look at our Libguide for Theology and Religious Studies
 at http://libguides.cam.ac.uk/Theology
Printed materials
Books
The Divinity Library holds about 62,000 physical volumes, of which 56,000 are books.
Dissertations
Since 2015-16 we have started obtaining Part IIB dissertations. Read more information.
Pamphlets
The Library has about 3,000 pamphlets, primarily material published in the twentieth century, with only a couple of items added after 2000. If copyright laws allow us, we might be able to provide you with a digital scan of a short pamphlet - this is otherwise dependent on levels of staffing and other service needs. Please ask us if you would like us to do so.
Periodicals
There are in excess of 70 printed, periodical titles (with 5 current titles).
Electronic resources
Almost all our electronic resources (databases, ejournals and ebooks) are available campus-wide, to any current member of the University. More information on how to find eresources.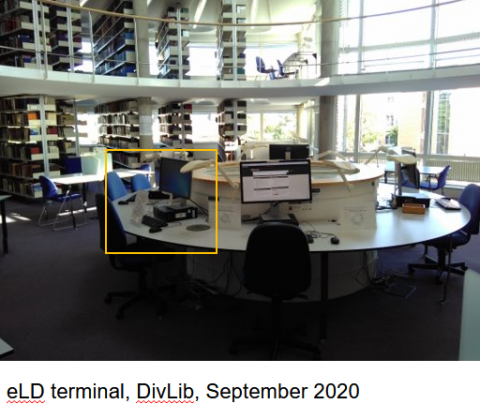 There are more and more publications which are available as 'electronic legal deposit'. The University Library's LibGuide for these is at https://libguides.cam.ac.uk/c.php?g=661364&p=4672494. The Divinity Library has one dedicated terminal on which library users can view all of a publication, and print 1 chapter or up to 10% via our DS-Printer (see how to print at Divinity). During the COVID19 pandemic, you would need to "book a seat". Books or journals are available from January 2014, with more journal articles available in the earlier years of items received in this format.
The following restrictions of electronic legal deposit materials might be good to know:
Read on screen, or print to DS-Print​

You cannot save anything.​

You cannot email yourself anything.​

Printing: allows for 1 chapter or 10% (via DS-Print)​
Extra support during COVID19:
​
Request print-outs of eLD items via the UL's Scan & Deliver form:​
https://www.lib.cam.ac.uk/using-library/zero-contact-services/scan-deliver​
There is a £2 charge per item for eLD S&D orders.​
Research resources
The Divinity Library used to be able respond to the research needs of the members of the Faculty of Divinty (primarily research-level books); however, sadl we are unable to do so at the moment. An overview of research resources in Cambridge (also going beyond the Divinity Library) is available. If you are missing access to an ejournal or a database, please contact us.