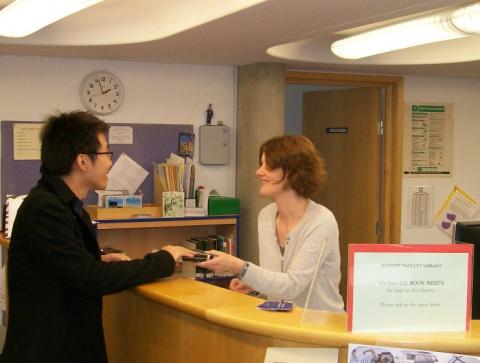 Full term
See the University Calendar at www.cam.ac.uk/about-the-university/term-dates-and-calendars
The Divinity Faculty building is open Mon-Fri 9:00-16:30, the Library door is locked (please see our terms and conditions, and our front page for any information about our restricted services).
Our service hours are currently
Mon-Fri: 9:30-16:30 (without a booking you can return books, or collect books which you have requested, sorry we cannot permit walk ins)
We will offer limited zero-contact services (C&C) as advertised on the
The following days of non-services are scheduled:
Mon 28 June 2021 to Fri 2 July 2021: Stock Check, all library services suspended.
Wed 14 July 2021: due to staff shortage
Mon 23 Aug to Tue 30 Aug 2021: August Bank Holiday
We are sorry for any inconvenience caused.